A History of Clubbing in Bangkok
As the iconic Bed Supperclub closes its doors forever, BK looks back at two decades of long-gone clubs in the city, from Rome Club to Ministry of Sound.
By BK staff
|

Aug 29, 2013
---
1980s
---
The Palace
(corner of Viphavi Rangsit)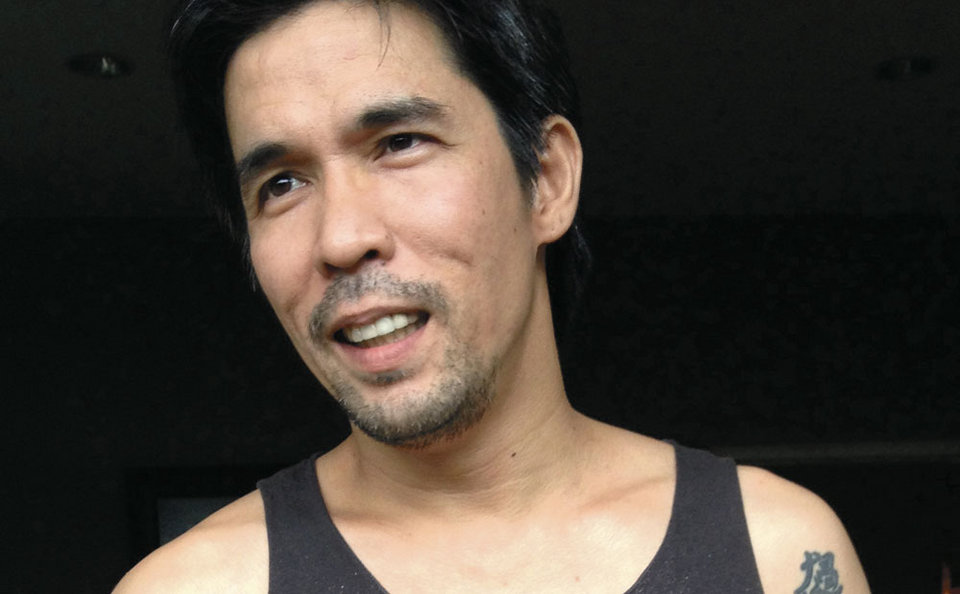 "Names like Diana, The Bubble and The Flamingo flourished during the turn of the decade (70s-80s). This was the very last leg of the elegant era as these were probably the last batch of discotheques located on hotel premises—Diana at The Oriental, Bubble at the Dusit Thani and The Flamingo at The Ambassador. You knew the drill, you had to be decked out, not only to be seen, but to be allowed in. DJs and live local bands took turns, Rick James' "Super Freak" blasting, the seating (armchairs and sofas) comfortable, and the waitresses—in long side-slit burgundy dresses. If memory serves correctly, Diana was the first in Thailand to employ laser lights. Dancing still took place on the dance floor. Bangkok nightlife was courteous and dashing. Then came The Palace in the early 80s, when everything changed. Discotheques or clubs became independent of the hospitality business and so the grace and charm and style and taste disappeared."
–Pahd Pasiigon, author
---
Nasa
(Ratchada)
Back before the new age restrictions were imposed by the government, the majority of clubbers were aged under 20. But NASA was designed to provide late-night entertainment for the 20-something crowd. The venue's design took its cues from the space race to which it owed its name: a huge hangar complete with smoke machines, flashing lights and a sound system blasting dance hits. It was capable of packing in some 4,000 partiers a night.
---
1990s
---
Narcissus
(Sukhumvit 23)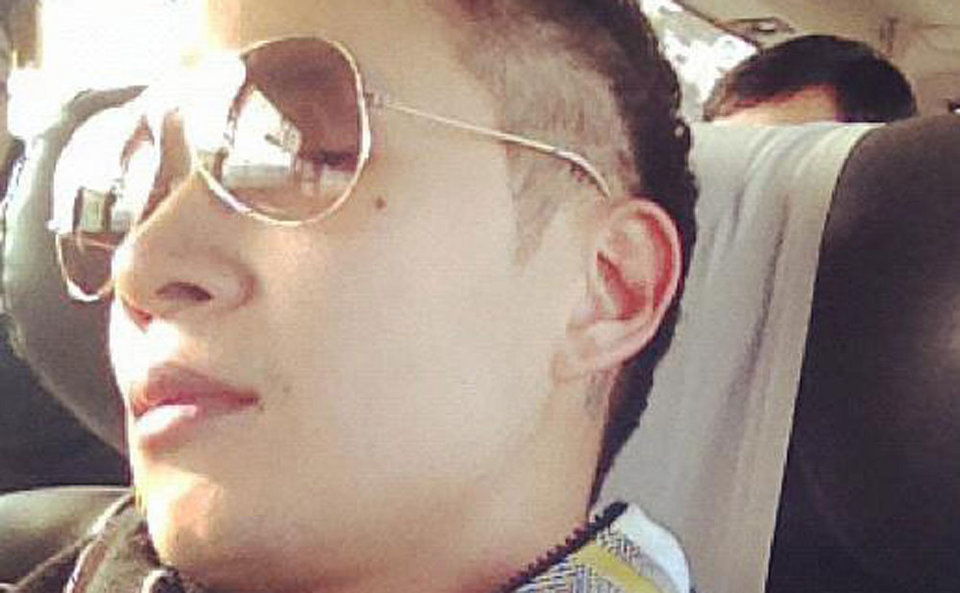 "Back in my day, the name Narcissus was synonymous with extravagance. Not only was the place heavily inspired by classic Roman architecture—very rare in Bangkok—but their light and sound systems were top of the line. We would usually party somewhere like Deeper first and then head to Narcissus to continue through to 6am in the morning. It was not only partiers like us who would head there from Deeper—the DJs would hop venues, too. "
– Jakkapat Wongsopa, owner of 2W Café & Hostel Phuket
---
Taurus
(Sukhumvit Soi 26)
"Located on Sukhumvit Soi 26, to me Taurus was like an old version of Bed Supperclub. The bar consisted of three zones—a live band doing jazz (the diva Maleewan Jemina was the resident singer), a restaurant and a club zone in the middle where DJs spun dance tunes not really like the electro of today. It's always funny when people complain about expensive drinks today, as when you look back to Taurus's era, it cost you B3,000 to open a bottle of whiskey with a group of five people maximum. Mixers were B100, too, which is very expensive."
–Nathan Patcharinsak, freelancer
---
Rome Club
(Silom Soi 4)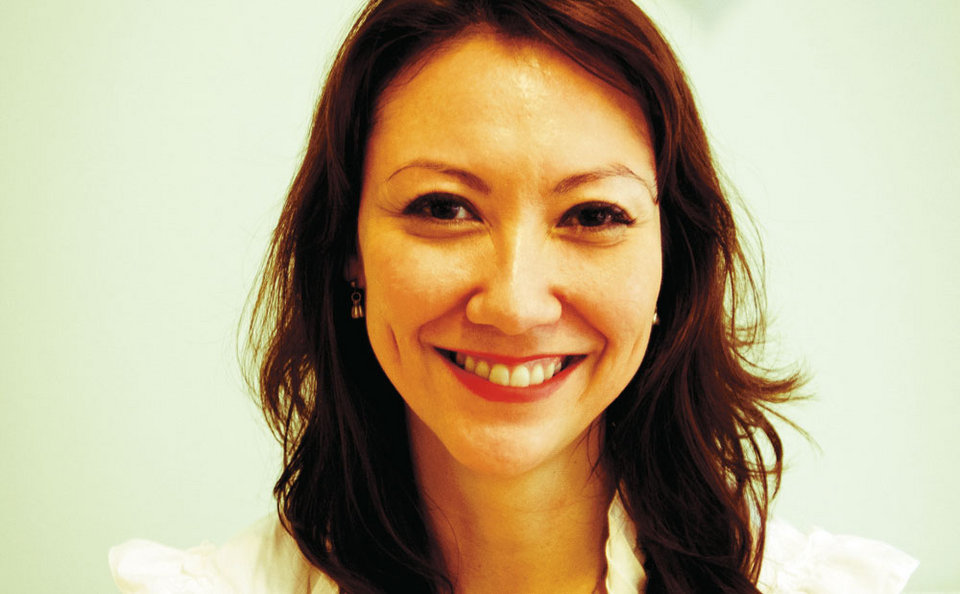 "In 1992, my dad sent me to Bangkok to get in touch with our Thai roots (on my mother's side) and after enjoying Bangkok's favorite pastime during the day, shopping, me and my sisters found ourselves at Silom Soi 4 almost every other night. The jam-packed streets and clubs were interspersed with other luk kruengs as well, some of which remain our friends to this day. There seemed to be no age limit and we often met wild 15 year olds. I wish we could reconnect with some of these old friends today. One of my favorite places was Rome Club. It was located at the end of the soi and was always busy from weekday to weekend and had the best music for dancing. As I love to dance, I found myself dragging my sister or any friends onto the stage while videos played behind us on the wall."
–Katherina Leili Dreith, consult at Omroom
---
Deeper
(Silom Soi 4)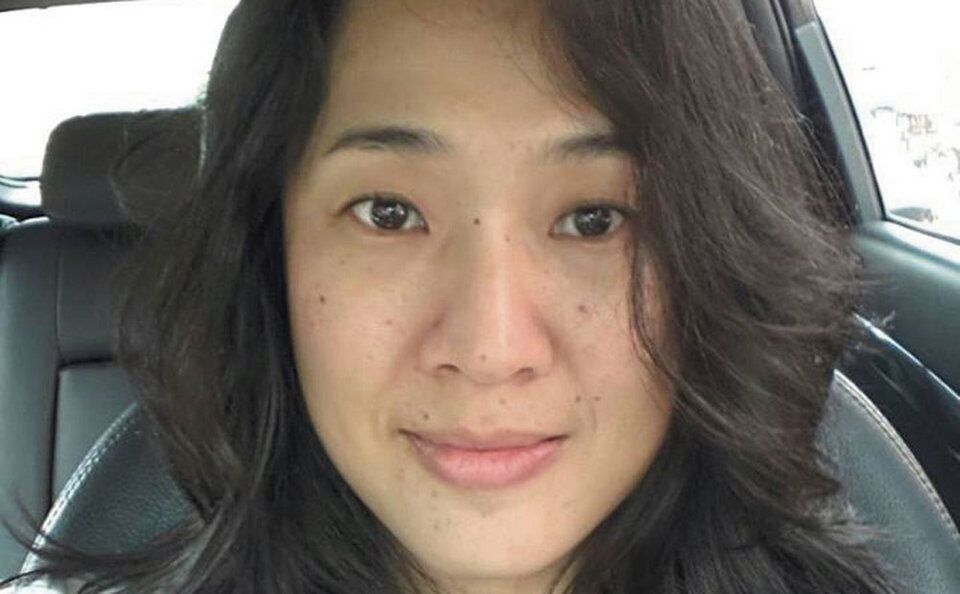 "Deeper was one of the first clubs for underground raves. It was a very important spot to be seen for the raving subculture and till today a lot of us who partied there still remain great friends. I'm proud to say I witnessed and was a part of the Thai rave scene's first generation after a group of my friends came back from the US. They brought raving back with them and it continues to grow now."
–Yung San, PR at Long Table
---
Lucifer's
(Soi Patpong)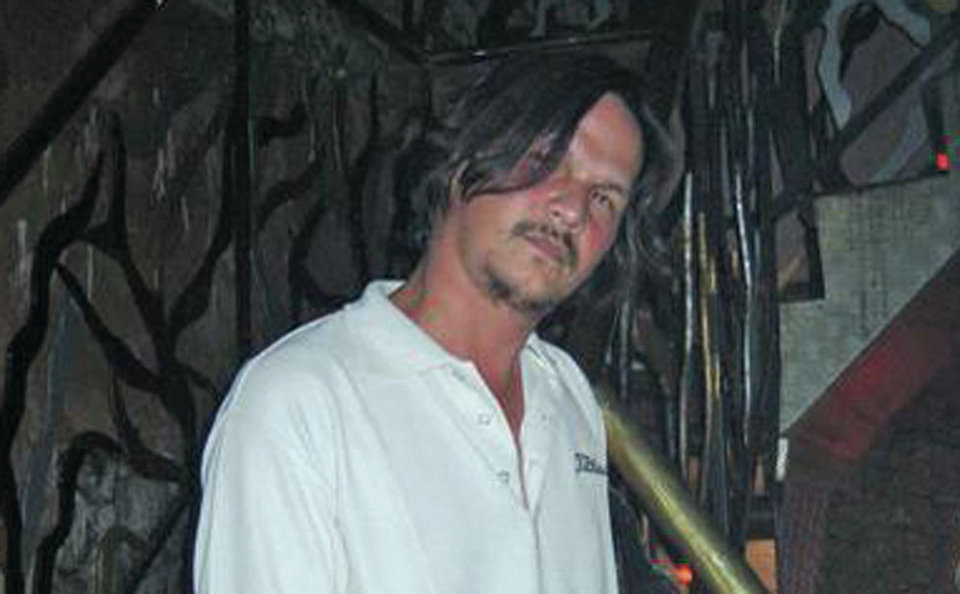 "The popular Lucifer statue in the front would welcome you to the hell-like decor inside: a cave-like club where everything looked melted by hellish fire. It was one of the first clubs (opened in 1998) to play techno trance and close late (5am)."
–Jeffrey Columbres, manager of Bash
---
1999
---
Song Salueng
(Thonglor Soi 21)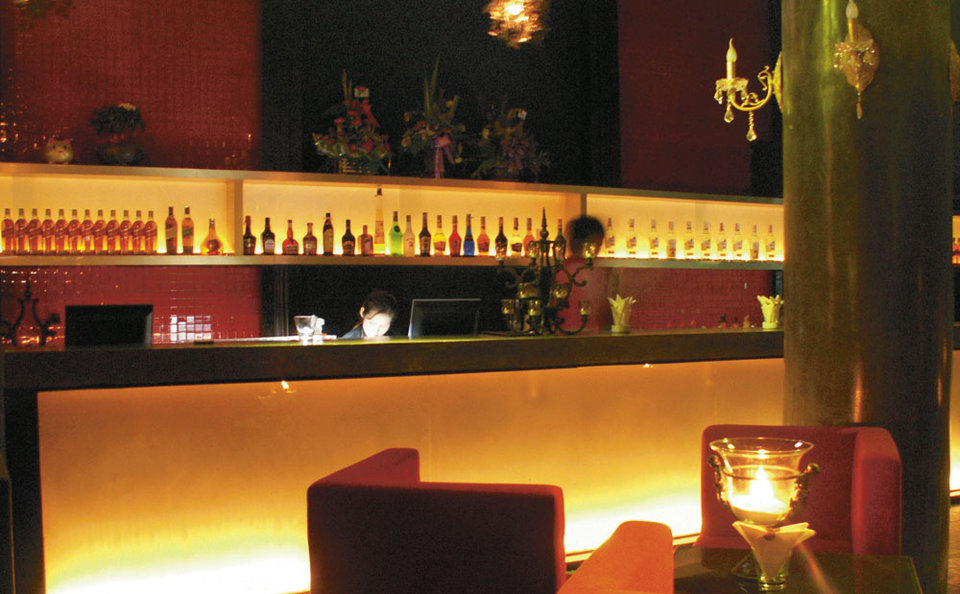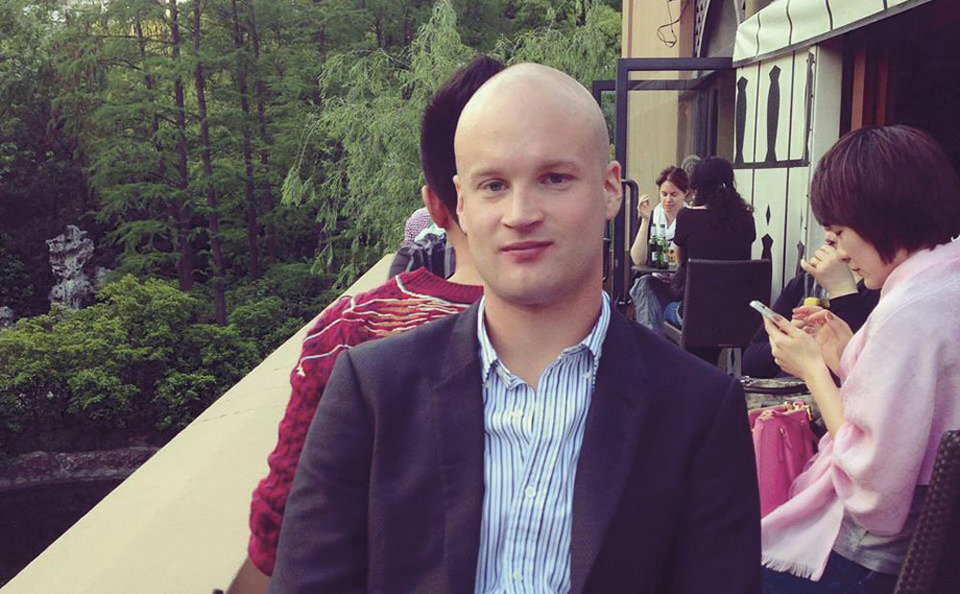 "It opened in the early 2000s under the name Escudo, but changed a few years later to Song Saleung. Escudo then became a pure hip-hop club a little further down the street. Few places on Thong Lor and Bangkok have ever been so popular. Even on a Monday night, you had to get there before 10pm to get a table. On weekends, just forget about it! The parade of eye candy was outstanding night after night. Never seen anything better throughout the whole of Asia. One of the little princesses used to party there with her friends on the second floor, always followed by a bunch of pumped-up bodyguards. A night to remember was Black Label's wild Christmas party in 2007. After renovations, when it was closed for almost a year, the crowd never really came back. Funky had taken over."
–Johan Hammar, project coordinator
---
Club Culture
(Phaya Thai Road)
"Club Culture was epic. The owner came up with the idea of doing a uni night every Wednesday, allowing students to host their own parties. This was the beginning of the indie-rock/underground scene. At a time when every place seemed to be about trance and hip hop, Club Culture was the only venue offering diversity and it spawned many party collectives like Dudesweet, Club Soma and Happy Alone. On top of that, the owner started bringing in international DJs and launched the Culture One International Dance Music Festival. Café Democ and Club Culture were quite similar, with Café Democ set in a unique and charming location around the corner of Ratchadamnoen Road."
– Som Tum, co-founder of the Goodcat collective
---
2001
---
Ministry of Sound
(Sukhumvit Soi 12)
"Ministry of Sound was absolutely massive. The second floor was VIP and you could look down on the dance floor. They came into Thailand with this 'We invented clubbing, we know what we're doing' attitude, ignoring the locals. Huge dancefloor, no tables on it—completely alien for Thais. No one used the dancefloor except when huge DJs like Paul Oakenfold or DJ the Housecat came in. The huge events were fantastic. I saw Oakenfold, this very famous DJ, and he was just standing on stage with his hands in the air. A press-play DJ—none of his equipment looked like it was plugged in. He was signing autographs, hugging girls, not really DJing. It was ridiculous. The place lasted one year and one month. It's a massage parlor now."
– Matt Hammond, marketing and PR director at Q Bar
---
2002
---
Café Democ
(corner of Democracy Monument, now moved to Silom Plaza Building)
"Deeper on Silom Soi 4 was the very first place that got me into electronic music—it was the first rave bar in Bangkok where no one cared about social status, just came to have fun. Then there was Café Democ in 1999. The original Café Democ was really genuine, from the venue's charming old architecture to its everything-goes music policy taking in hip hop, drum n' bass and trance. People simply came for the music—I think no one creates such a vibe anymore."
– Mongkorn Timkul, aka DJ Dragon
---
Social Order Kicks Off:
As part of his Social Order campaign, Prime Minister Thaksin Shinawatra orders the creation of three "entertainment zones." In these zones, drinking and dancing is only allowed until 2 am: roughly Silom, Sukhumvit, and Ratchada. Outside of these zones, dancing is illegal and closing times are 1 am. The implementation of his rules would take a couple more years, with things getting really strict by the mid-2000s.
---
Bed Supperclub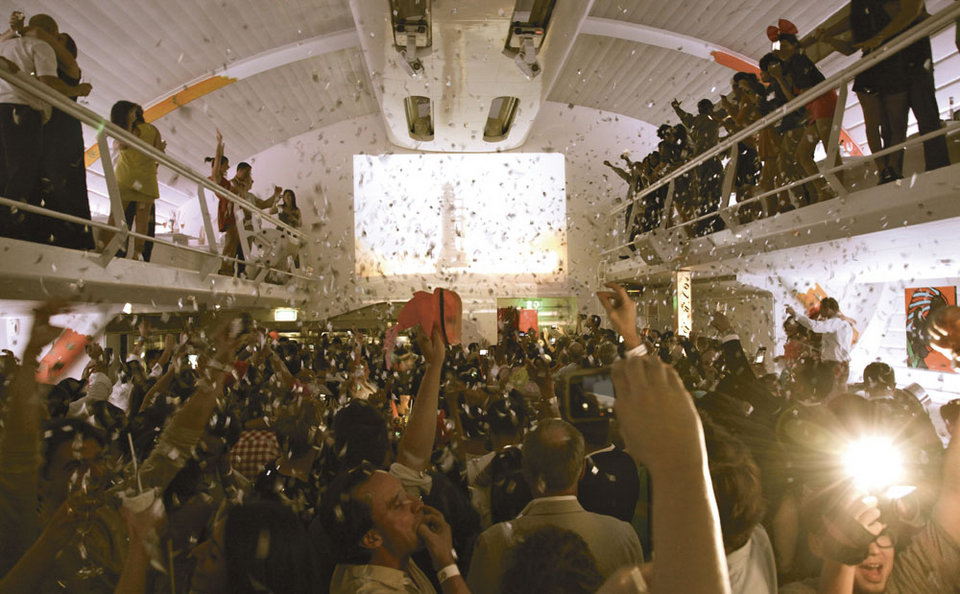 Long-standing nightclub and restaurant Bed Supperclub will close its doors August 31, 2013, after operating for nearly 11 years. The iconic venue was famous for its bold architecture (a kind of cylinder on stilts), its constant efforts to bring in big name DJs and edgy artistic performances which took place during dinner while guests reclined on white beds.
After the club's lease expired, the landlord did allow it to stay "until further notice." But given the uncertainty of the situation, Bed Supperclub was unwilling to perform the renovations it felt the club needed to stay competitive, renovations creative director Sanya Souvanna Phouma says would have amounted to a B30 million investment. Meanwhile, new openings such as Above Eleven, Levels and extensions to Q Bar, made Bed Supperclub appear increasingly static.
"I'm very, very sad," says Sanya about closing. "But honestly, Soi 11 has changed. The experience isn't nice. You have to walk past guys drinking out of vans to get here. When we moved in, the soi was all houses with gardens. There was nothing except Q Bar. Even if we contributed to changing the soi, it's just not what we're about anymore."
Divided into two sections, one purely used as a nightclub, the other hosting dinners and performances, Bed Supperclub is a totally unique proposition, one with no real equivalent in Bangkok. Recently, diners sprawled on the club's massive bed-like sofas were treated to an intimate concert where Gene Kasidit sang in furs, flirtatiously worked the crowd with a gin tonic in hand, and ultimately collapsed for her finale in a red couch that had been set in the middle of the room.
"I don't think there's a single greatest moment for me," says Sanya. "There are so many. The Laurent Garnier set where he turned all the lights on full-blast for 10 minutes, and everyone had their hands in the air the whole time. Billy Cobham, one of the greatest jazz artists for me. And there was this dinner where we had performance artists take all the leftovers, mix them in a giant vat, and make these perfectly packaged little samples for people to take back home. One diner was so offended, he asked for a refund."
Bed Supperclub would have turned 11 years old six days after its Aug 31 farewell party. "We're proud of having put Bangkok on the map in terms of clubbing, food and culture. We want to maintain the brand and our DNA and hold on to that for the next one," Sanya says. (More about Sanya in his First Person interview, page 37)
---
2003
---
Age Restrictions: The Ministry of Interior imposes new age restrictions for attendees at clubs, from 18 to over 20 years old.
---
Santika
(Ekkamai)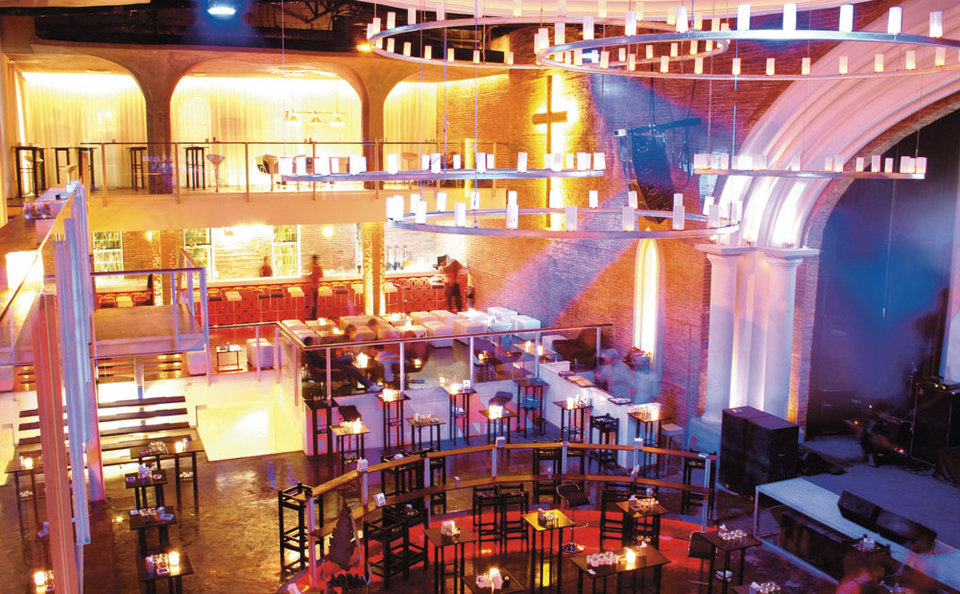 Santika was another club that was really hot and full seven days a week. The club focused on hip-hop with what some described as a Thai version of Eminem performing each night. After completing some major renovations, however, Santika seemed to lose its aura. It became a hangout for freelancers, tourists and guys who went there with their mia noi. The club came to a tragic end when a fire on New Year's Day 2009 killed 60 people.
---
2004
---
Closing Hours: The Ministry of Interior begins the year by enforcing Thaksin's new closing hours for venues. Places registered as restaurants must close no later than midnight, while clubs have one additional hour, up to 1am.
---
Kluen Sak
(Lang Suan)
"It was cute and charming because it was a small place where everyone who partied there easily got to know one another. These friendships have stuck with me to this day. I remember going there after class, arriving before the owners and going home after them too. I got to know all the waiters and would even have an after-party meal with them. You just can't find that atmosphere these days. The first version of Kluen Sak, on Sukhumvit Soi 24, was not a gay bar as it later turned out to be when it moved to Lang Suan."
– Thanonrat Panthongprasert, business owner
---
2006s
---
Astra
(RCA, it became 808, then LED)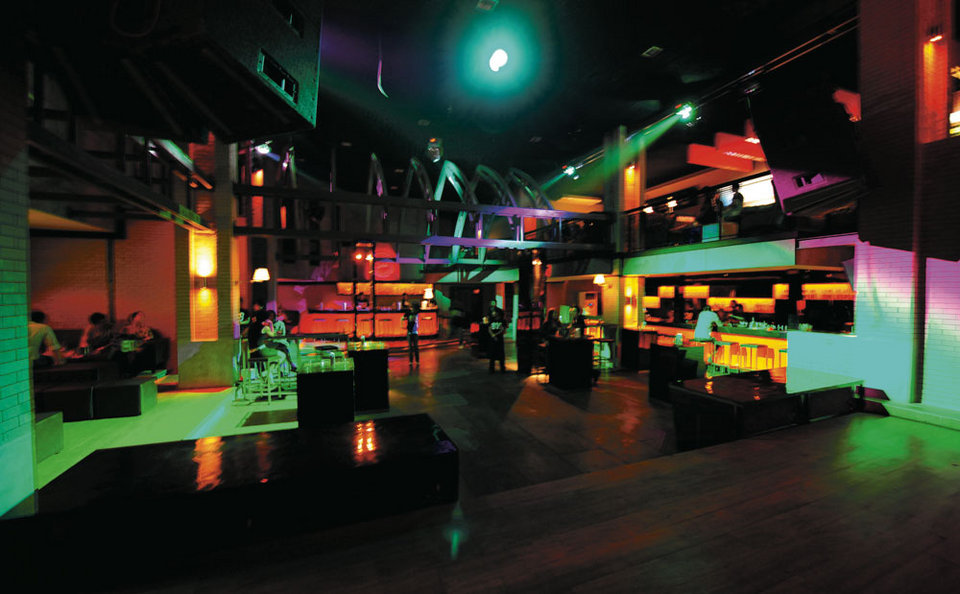 "I would often play at Astra, which had a similar vibe to Café Democ. It's not that it wasn't good, but with a bigger space, you never quite got the same vibe. It was great when a big international DJ came to perform, but normal nights could be very quiet."
– Mongkorn Timkul aka DJ Dragon
---
2008
---
Smoking Ban: The Ministry of Public Heath Thailand officially bans smoking indoors at all clubs and restaurants. Venues with outdoor sections must designate smoking and non-smoking zones.
---
Rain Dogs
(Soi Phraya Phiren)
"Unironically ramshackle, life-threateningly chic, Rain Dogs was an unlikely bar in an unlikely location. Set in a random cul-de-sac adjacent to a highway, Rain Dogs was essentially where mo lam monthly shindig Paradise Bangkok began to take shape (back when they were still handing out a shot of ya dong to confused punters). This was where the bartender let you whip up your own drinks (only because he didn't know how to make anything other than vodka and soda), and Maft Sai was DJing near a dried-up swamp filled with vicious mosquitos. It was where Bangkok's crème de la crème of freaks and misfits could truly call home."
– Chanun Poomsawai, freelance writer
---
Curve, Jet and Sode Samo
(Ekkamai)
"I was working as a freelance marketer at Hype Bar (now Ice Bar) on Thonglor, but I would sneak away to chill around at Sode Samo most of the time. The place was epic. So many memories. A lot of it was down to the vibe of the old house. It may have been the first in the area to be turned into a club. It was like drinking at your friend's place where you didn't need to get all dressed up—and you could be as crazy as you want!"
–Kannathakorn Rattanawenawatee, digital planner
---
After Nung Len revived the live music scene in the area, a number of other similar venues sprung up. Curve quickly became the place to go for live gigs from rock luminaries like Nuvo and J-Jetrin, while Jet Bar (now Sonic Ekkamai) hosted its own resident bands. Sode Samo had perhaps the most character, transforming an old house into a club (not a chill bar like others) with a focus on retro tunes. It was very hot there for a few years in the mid-2000s. The techno room to the left after the entrance was for a while Bangkok's best in the genre, even though they had to close at 2am, customary around Ekkamai/Thongor.
---
Still standing
70s Bar
(12 years)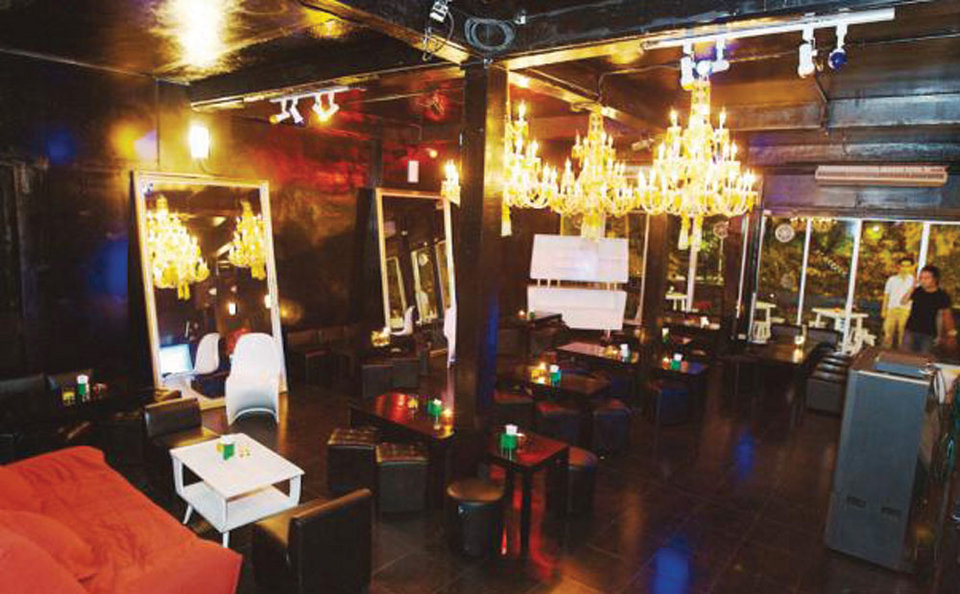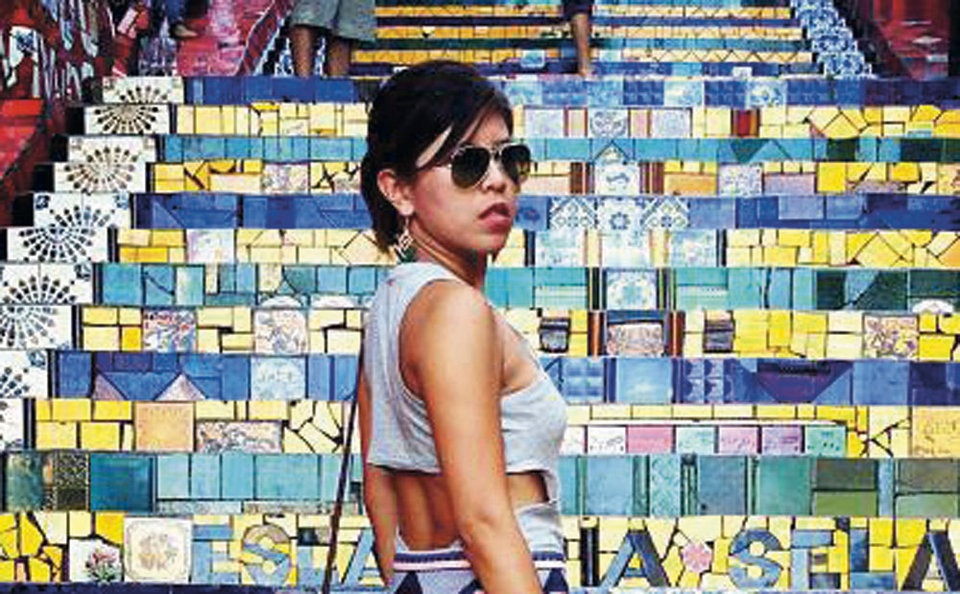 "My friends and I usually hung out at 70s bar in Langsuan, long before it turned into a gay bar. It was hot and happening at that time, back in 2004. We went since it was not so popular­—then the place was exploding. Tables needed to be booked a week in advance, which was unusual back then. The bar was a small two-story place without much in the way of decor but it attracted lots of people with its good selection of 70s music and great crowd of young professionals. They had both live bands and DJs. There was nothing fancy about the drinks, every table would just have Black Label, which you would offer to any new friends you made that night—that's how we increased our circle of friends so rapidly! Other places sprung up in the area, too, since 70s Bar couldn't handle the crowd."
– Vanviva Bhumibhanit, civil servant
Nung Len and Escobar
(8 years)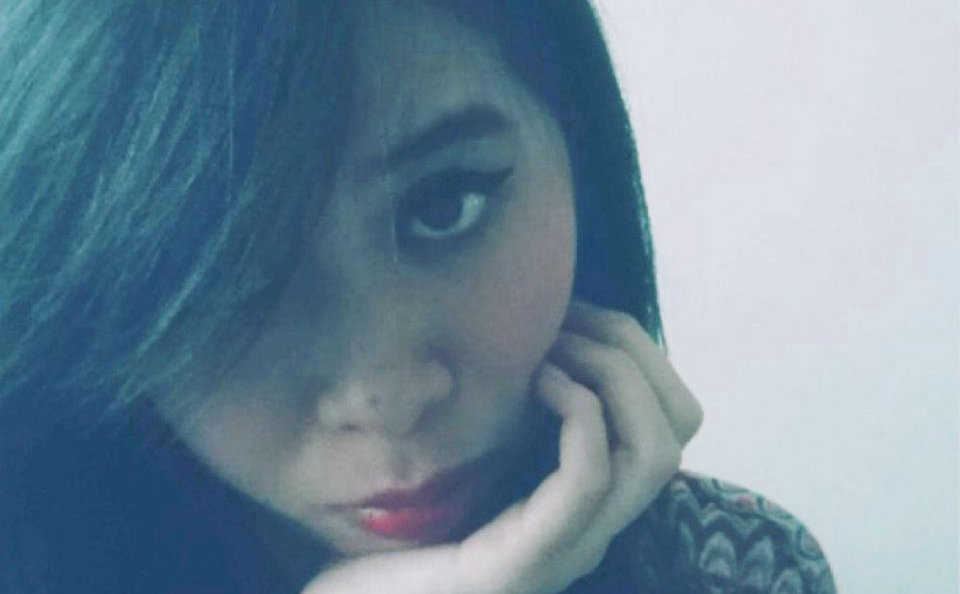 "In Thonglor-Ekkamai, Song Salueng led the live band movement, which saw more and more imitators pop up—however, it was a generally short life cycle. Nung Len and Escobar, which exist to this day, arrived as Song Salueng was in decline, quickly becoming the top venues for Thonglor-Ekkamai party people. At Nung Len, the daily live bands would draw a packed crowd on weekdays and weekends alike. Then Escobar arrived, taking in spillover from Nung Len, but with more of a focus on hip hop and electro rather than cover bands."
– Wanitsada Kumnungkit, guest service supervisor
DJ Station
(20 years)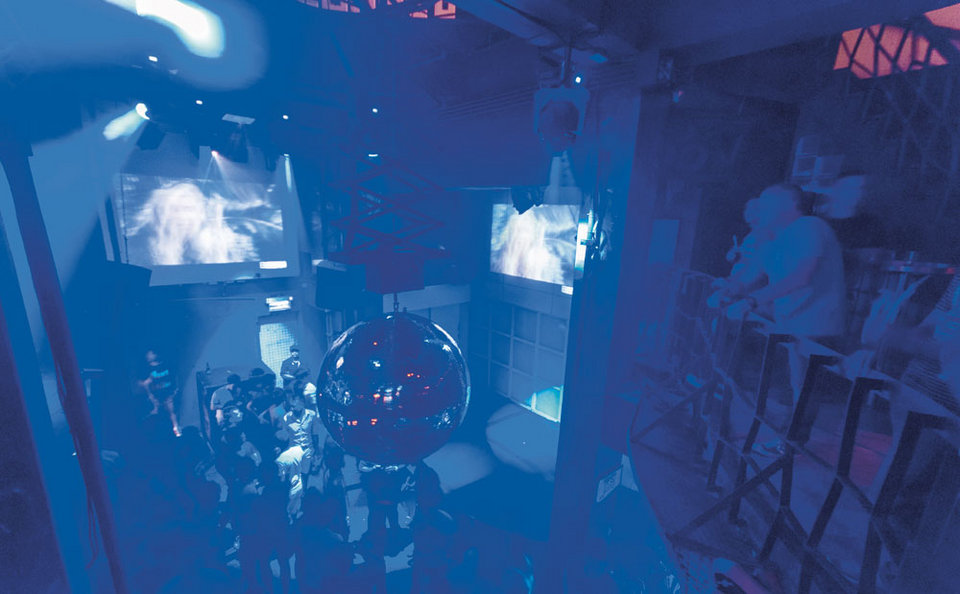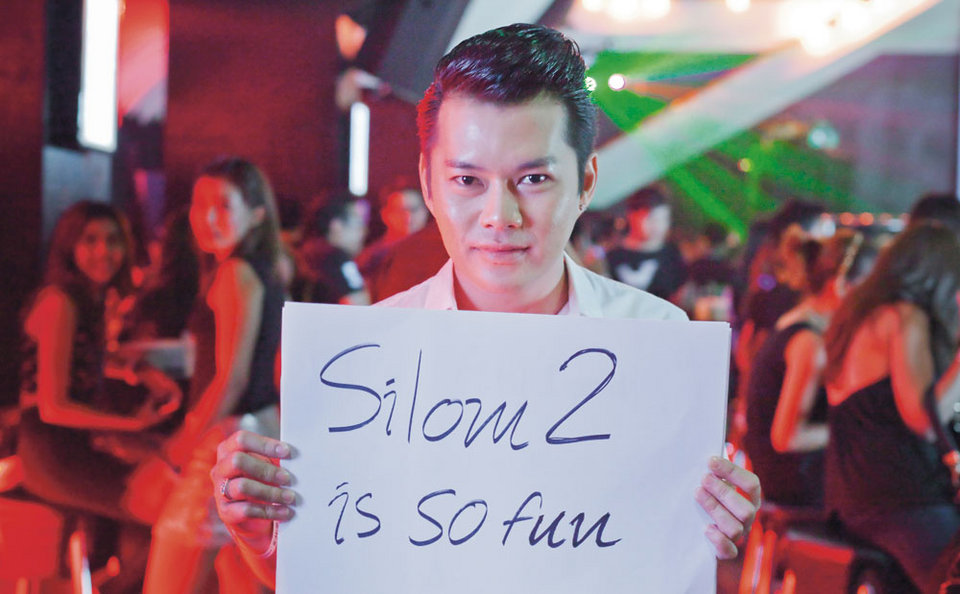 "Actually, I only really became addicted to Silom Soi 2 these past couple of years, but have heard about how great the place was for basically all my life. I think the reason Silom soi 2 is so popular and has been so for so long is it's the only Soi filled entirely with gay bars meaning you can go barhopping as if they were all owned by the same owner. Silom Soi 2 is also where the saying gay gam poo [muscled gay] was invented and we always say yak kin poo tong pai soi 2 [go to soi 2 if you need some crab]."
– Achirawut Techawong, Business Owner
Q Bar
(13 years)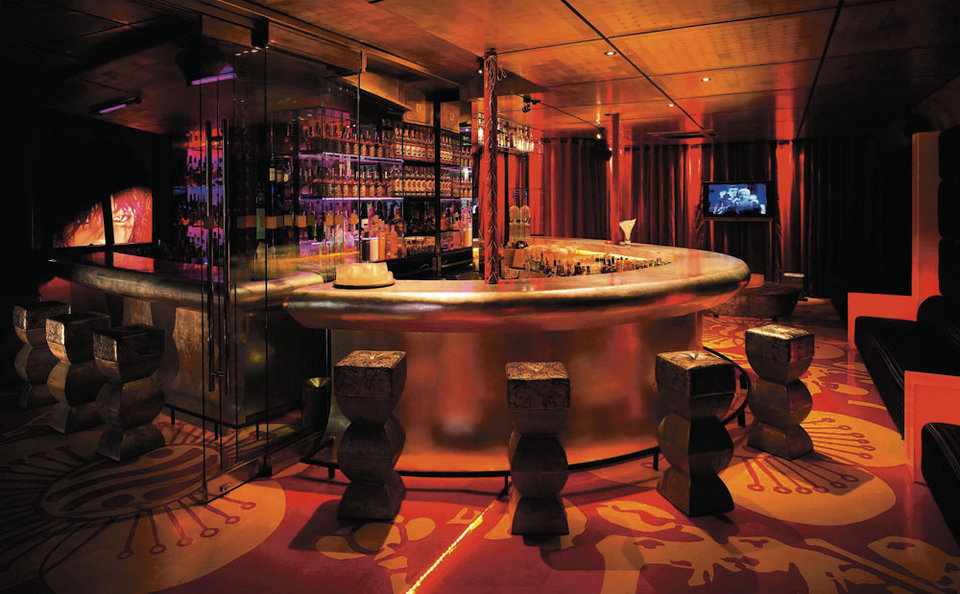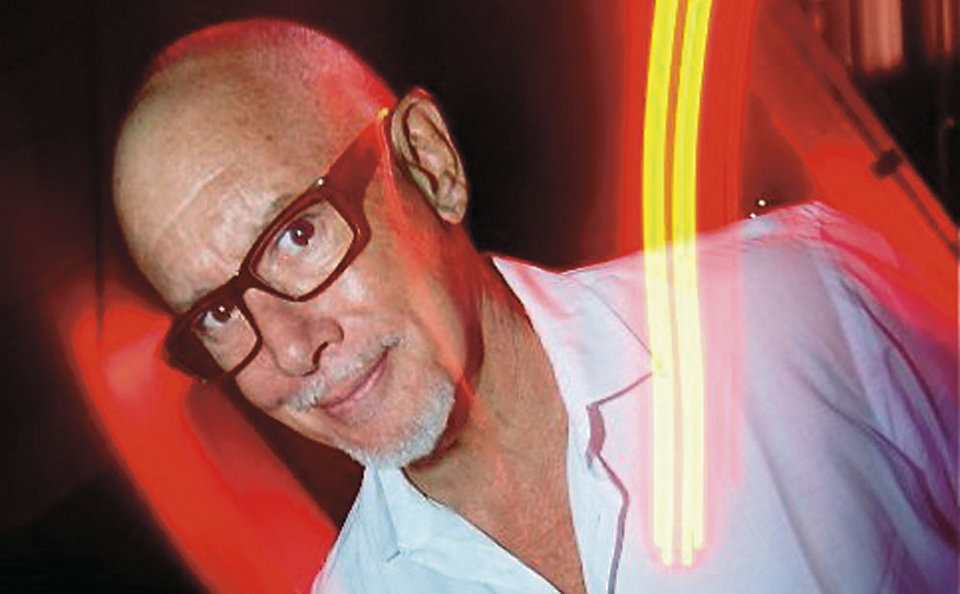 "I had a Q Bar in Saigon and the government threw me out of the country. I guess they weren't happy an American had a club in the national theater. They never let me back in, so I eventually decided to open a Q Bar here. I had a friend, Andrew Clark, who was in advertising who helped me. I'd looked at Singapore and Hong Kong but way back then Bangkok only had beer gardens, hotel bars, go-go bars and hiso Thai bars. People didn't know much about alcohol and music. We did like the music at Tapas, but we didn't like how small it was and the drinks. So we decided to do our own club and really train the staff about alcohol. We were excited to make it look like a club in New York. We wanted people to focus on the inside. We had the most vodkas—no one else had that—and DJs. I have so many great memories, it was great having Ice T there, who hung out in the bar for a week. I even had my wedding reception at Q Bar."
– David Jacobson, Q Bar founder & partner